After having the most delicious pasta and meatballs at book club, I wanted to share the dish with my family this weekend.   I made the meatballs this morning and they are disappearing so quickly, there may not be any left for the pasta I was planning for dinner.  They are tasty on their own, or with a little ketchup or marinara sauce, not to mention they would be great as a Meatball Parmigiana sandwich which is how my husband is planning on eating them.  It is a simple recipe and Lisa says they freeze well and then can be used as you need them.  I have a feeling these will become a family favorite.  Thank you Lisa for sharing the recipe with us!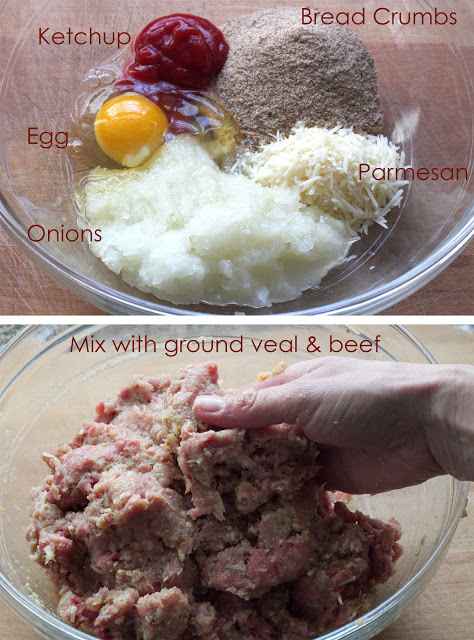 I happen to have a Meatball Shaping Tool
 (a stocking stuffer from years ago that I was surprised I still had in my utensil drawer!) that made shaping the meatballs in uniform size a lot easier and less messy.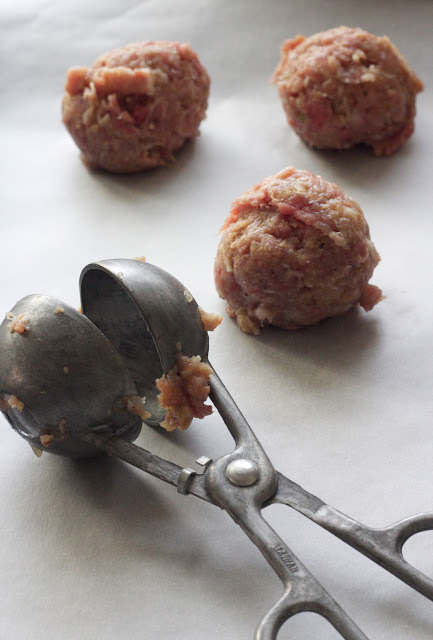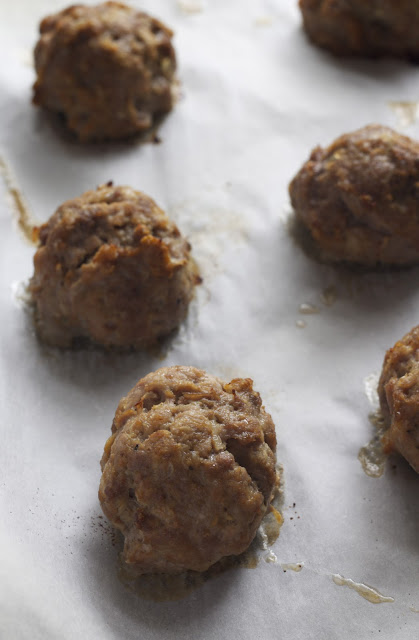 Lisa's Homemade Meatballs
Ingredients
1 small onion, grated (will be very wet)
⅓ cup grated Parmesan cheese - this may be too much - so you can reduce to your taste
⅓ cup Italian-style bread crumbs - I used Gillian Food's Gluten Free bread crumbs
1 large egg
2 tablespoons ketchup
3 garlic cloves, minced
1 teaspoon kosher salt, plus more for seasoning
½ teaspoon freshly ground black pepper, plus more for seasoning
½ pound (8 ounces) ground beef*
½ pound (8 ounces) ground veal*
*1 pound (16 ounces) Meatloaf mix can be used in place of the beef and veal
Instructions
Position an oven rack in the lower ⅓ of the oven. Preheat the oven to 400 degrees F. Line a baking sheet with parchment paper or tinfoil
In a large bowl, combine the onion, Parmesan, bread crumbs, egg, ketchup, garlic, salt, and pepper. Add the beef and veal. Using your hands, combine all ingredients gently but thoroughly. Shape the meat mixture into 16 (1½-inch-diameter - golf ball size) meatballs and place on the prepared baking sheet. Bake the meatballs for 15 minutes until cooked through.
The meatballs can be frozen and used as needed.