Thanksgiving is right around the corner and this weekend we felt how close it was when we went to our local Fairway supermarket.  The parking lot was packed, not a space available, and the store was filled with all the trappings of the holiday.
For my Thanksgiving table, I bought the silver birds, the bigger ones at Joss & Main and the smaller ones at Goodwill last year, and have been excited to use them.  I found the fabric for the tablecloth at Elephants Trunk Flea Market and then my best friend Christine came over to help me arrange fresh greens from her garden with pine cones and feathers.
I cannot remember how it started, but we have always played BINGO at the end of dinner and it has been a perfect way to keep the kids at the table longer because they anticipate rolling the ball wheel and winning some money.   If you are considering buying a BINGO game,  I linked the kind we have below, you really need to get the clear slide cards (get extra cards so you can play more than one card!) because they are much easier to use than the cards/ discs included with the set.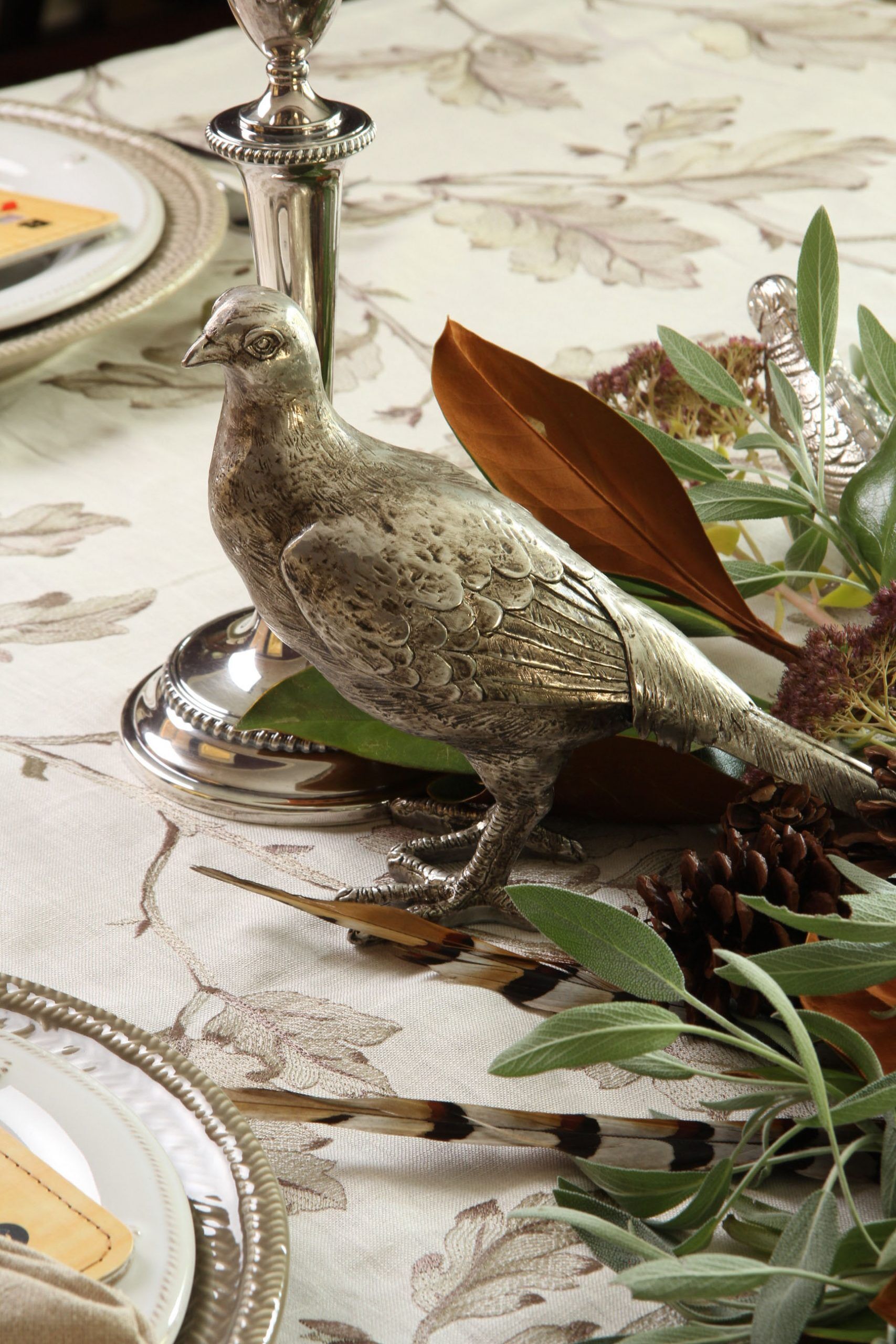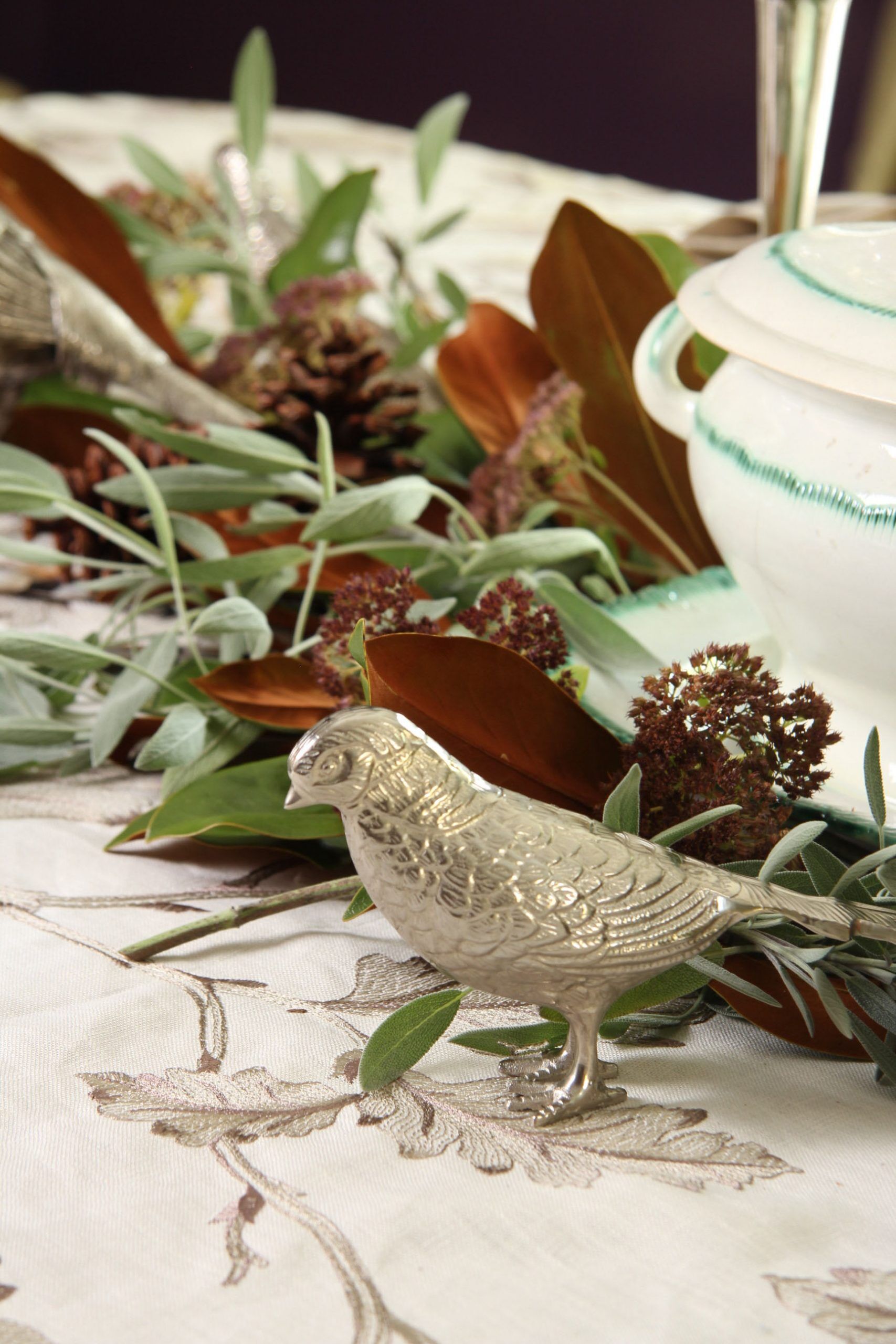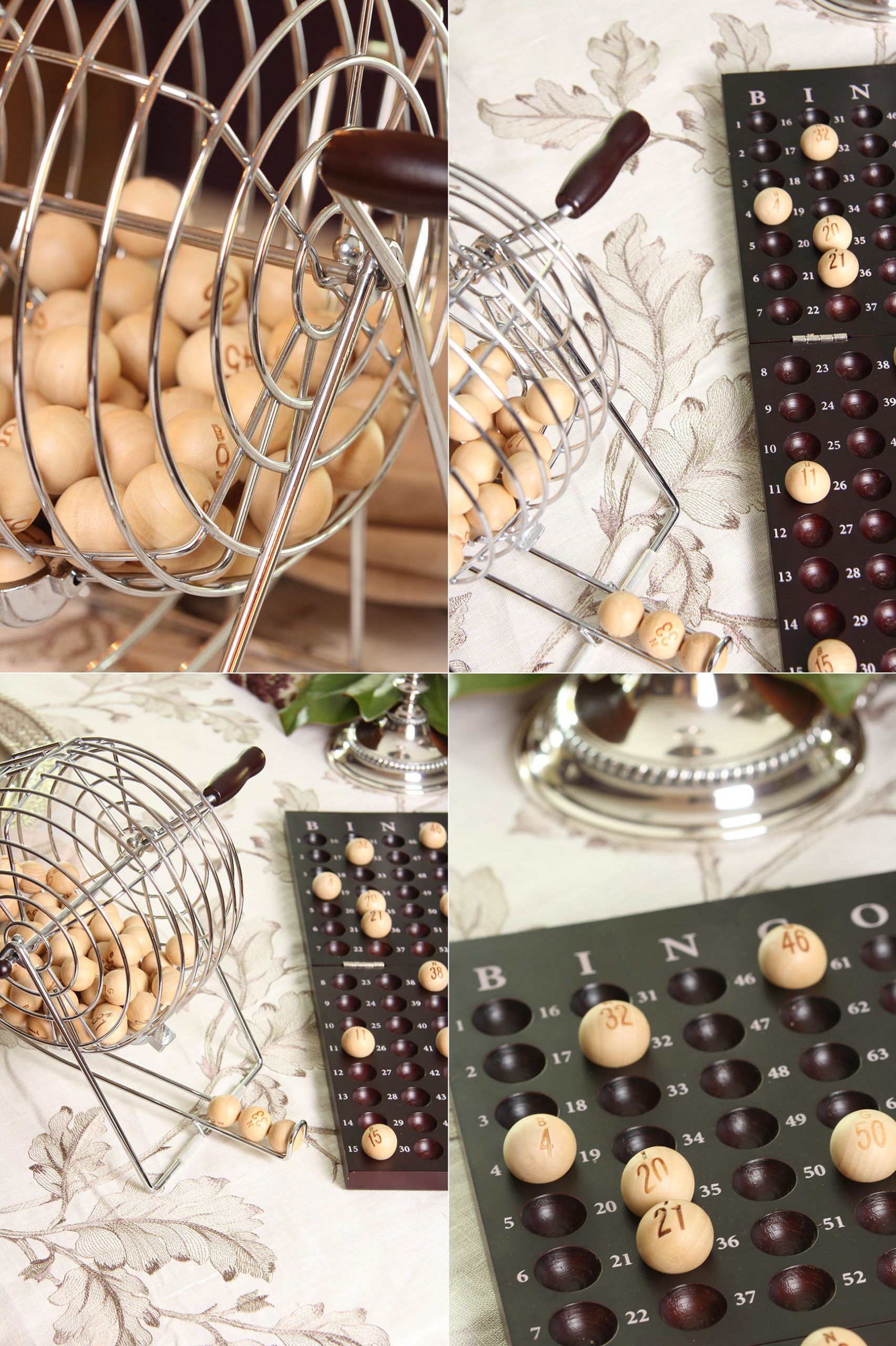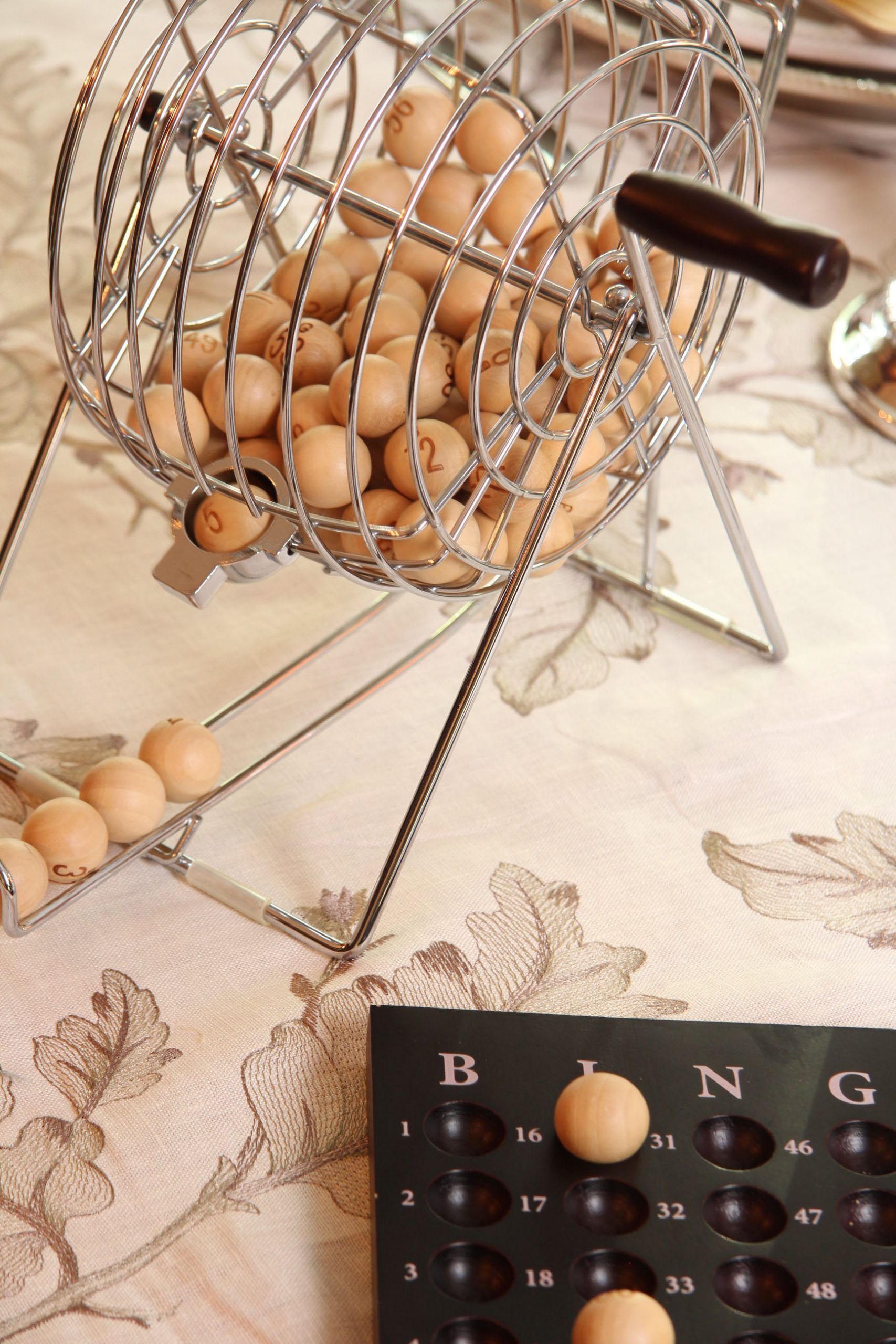 to buy:  
Juliska Berry & Thread Dinner Plates
  /  
Juliska Le Panier Charger
  / Juliska Leather Napkin Rings  /  Pheasants similar 
here
  and 
here
  /  
Metal Frame Cage Wooden Bingo Game Set
  / 
Bingo Shutter Slide Cards
How to play BINGO:  We do $1 per card/game (some players like to play more than one card) and the winner wins the pot.  In our house the parents pay for the kids 😉