I saw this picture in the bath section of SerenaAndLily.com
 and it made me want to have an outdoor shower and new towels, not to mention sunny, warm, swimming weather! If you need new towels it is a good time to stock up, they are having a promotion for 15% off bath towels, see below for the code. Summer is coming and it feels good to start thinking about it now!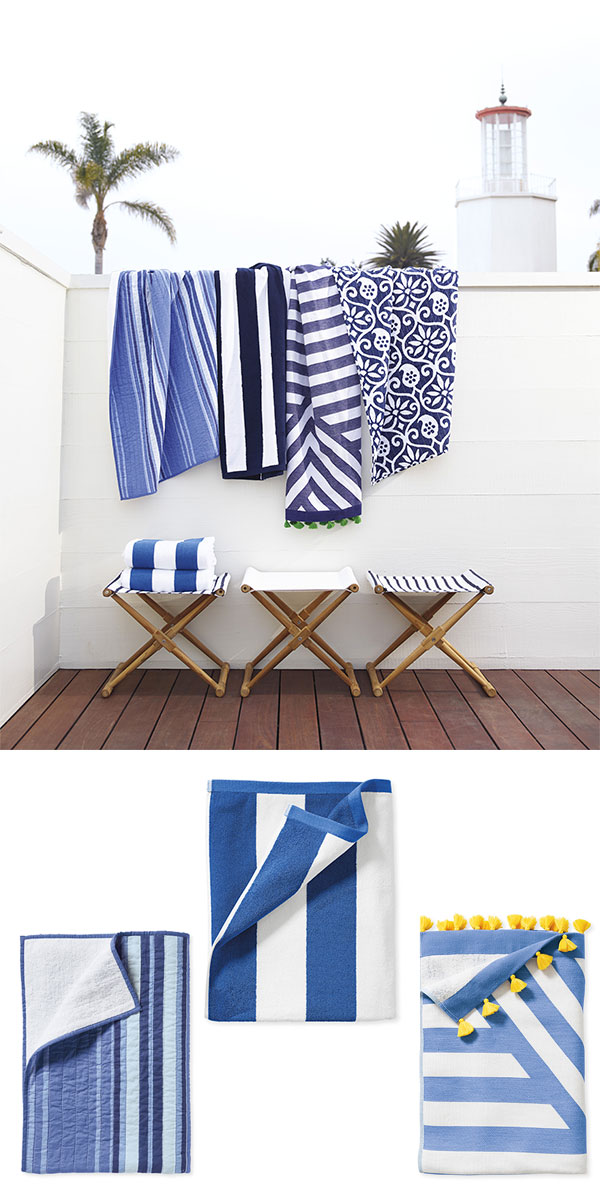 to buy: Sonoma Stripe Beach Towel /  Cabana Stripe Beach Towel  /  Sydney Beach Towels
Enjoy 15% Off Bath Towels at Serena and Lily use code SHOWER15. 4/1-4/15.
PLEASE SHARE THIS POST