We saw this recipe for Ginger- Chicken Meatballs on bon appetit's website a few weeks ago and couldn't wait to try it.  My husband made the meatballs and after reading all the comments, did NOT use the 1/2 cup of broth in the meatball mixture.  He substituted baby bok choy for the vegetable and served them over thai rice noodles (not pictured).  They were so good!  Delicious!  The broth was yummy with the noodles and the meatballs were amazing! It serves four and we had them the next night for dinner and they were just as good.  The sauce was soaked up a bit in the noodles but it was by no means dry.  My husband would recommend doubling the sauce, especially if you wanted to have them for leftovers.
I can't wait to have them again!  Let me know if you make them and what you think!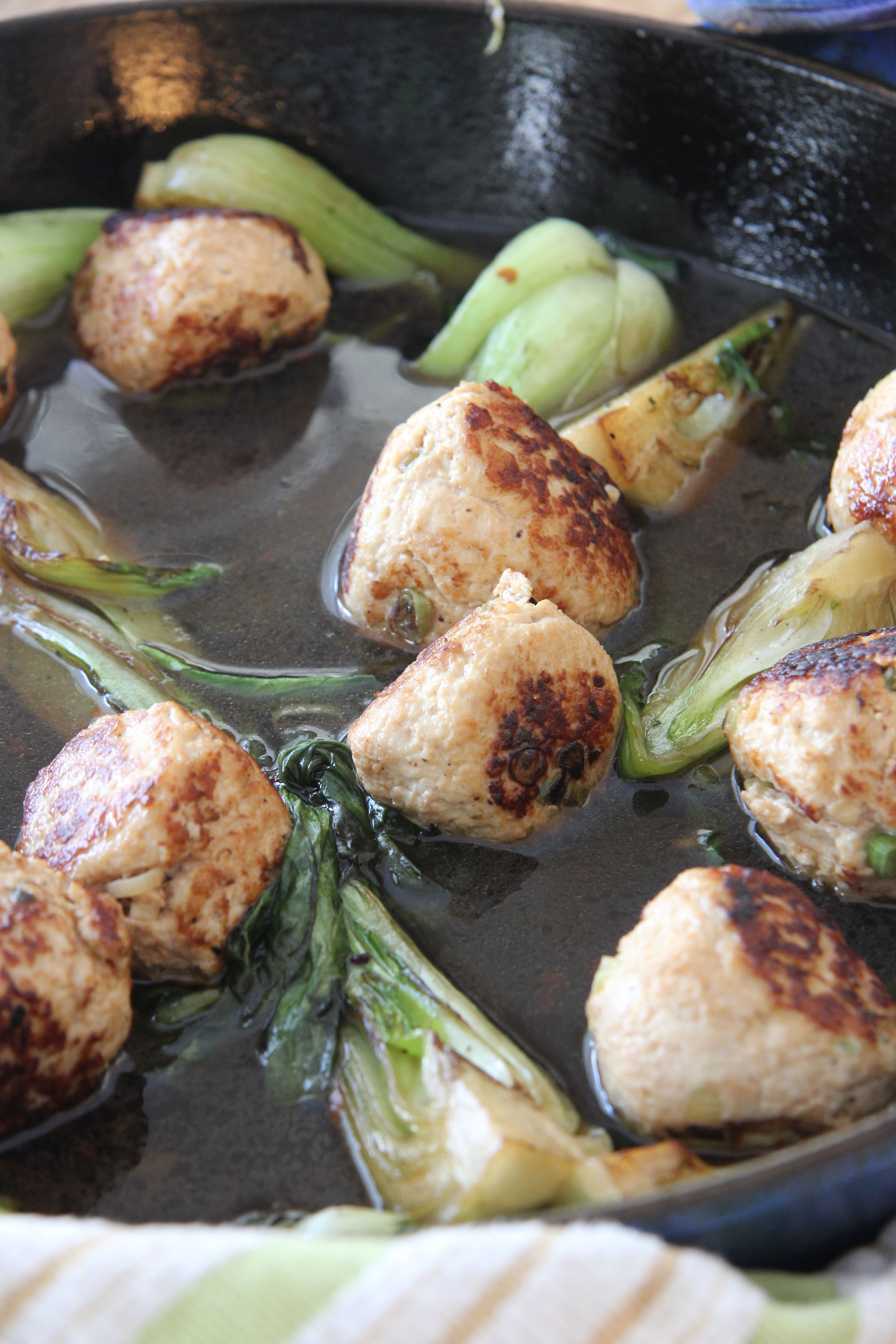 Author:
The Bon Appétit Test Kitchen
Ingredients
1 garlic clove, finely grated
1 lb ground chicken
1 tablespoon reduced-sodium soy sauce
2 teaspoons finely grated ginger
4 scallions, thinly sliced, plus more for serving
2 cups low-sodium chicken broth, divided
2 tablespoons vegetable oil
½ bunch Chinese broccoli, chopped (we used Baby Boc Choy )
½ teaspoon crushed red pepper flakes
Kosher salt, freshly ground pepper
Instructions
Using your hands or a rubber spatula, gently mix garlic, chicken, soy sauce, ginger, 4 scallions, and ½ cup broth in a medium bowl just to combine.(*We did NOT use the broth in the meatballs) Scooping out by the tablespoonful, form mixture into 1"-diameter meatballs.
Heat oil in a large skillet over medium-high heat. Add meatballs and cook, turning occasionally, until golden brown all over, 8–10 minutes. Transfer to a plate.
Combine broccoli (or in our case, baby bok choy) and red pepper flakes in same skillet, season with salt and pepper, and cook over medium-high heat until broccoli is bright green and crisp-tender, about 5 minutes. Add meatballs and remaining 1½ cups broth. Bring broth to a boil, reduce heat, and simmer until meatballs are cooked through and broccoli is tender, 5–8 minutes. Serve sprinkled with more scallions.
Notes
*after reading all the comments on the recipe - we did NOT use the ½ cup of broth in the meatballs because it made them to lose to roll into balls.
**My husband would recommend doubling the sauce, especially if you wanted to have them for leftovers.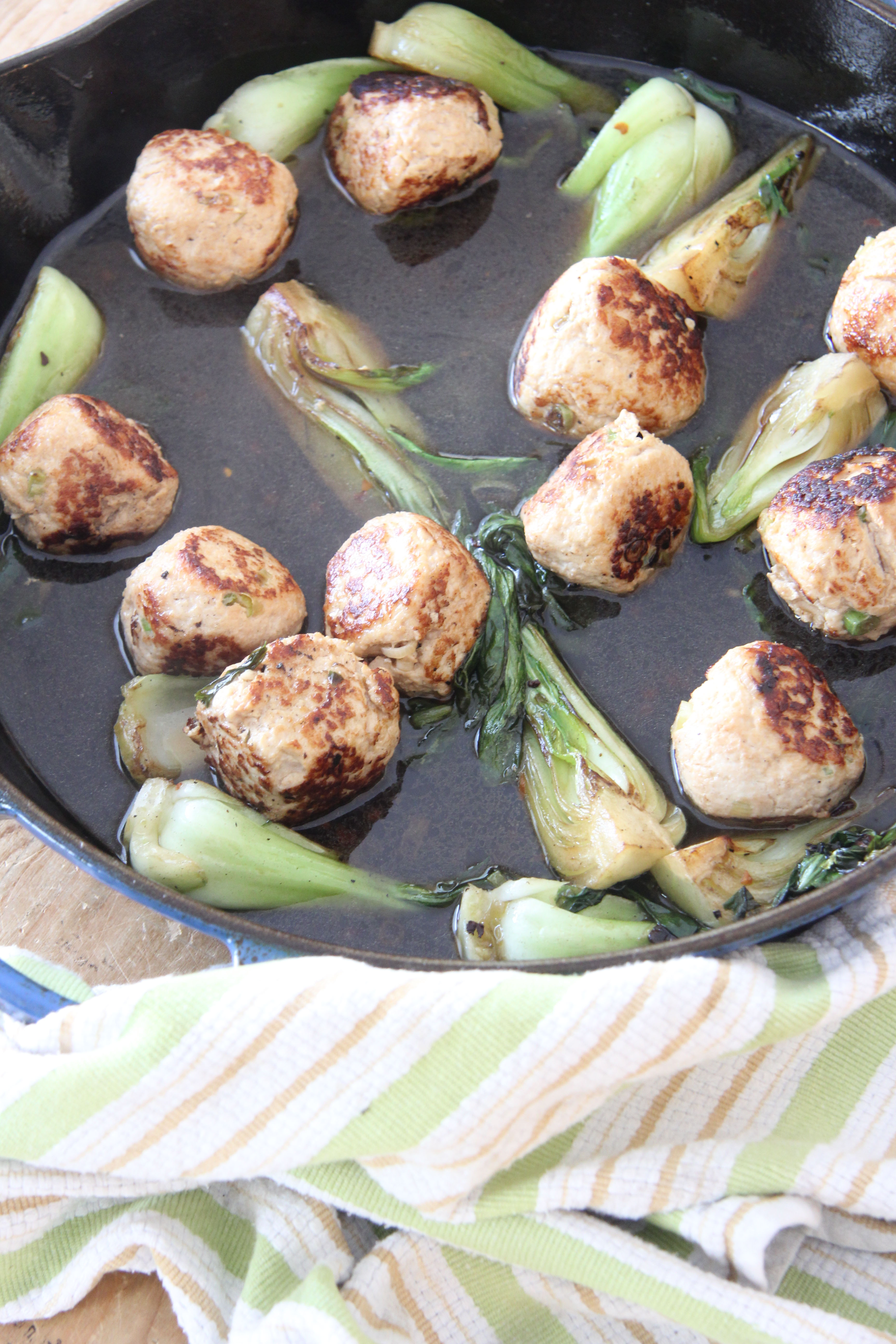 Shop the Post

PLEASE SHARE THIS POST