Cranberry Rosemary Champagne Cocktail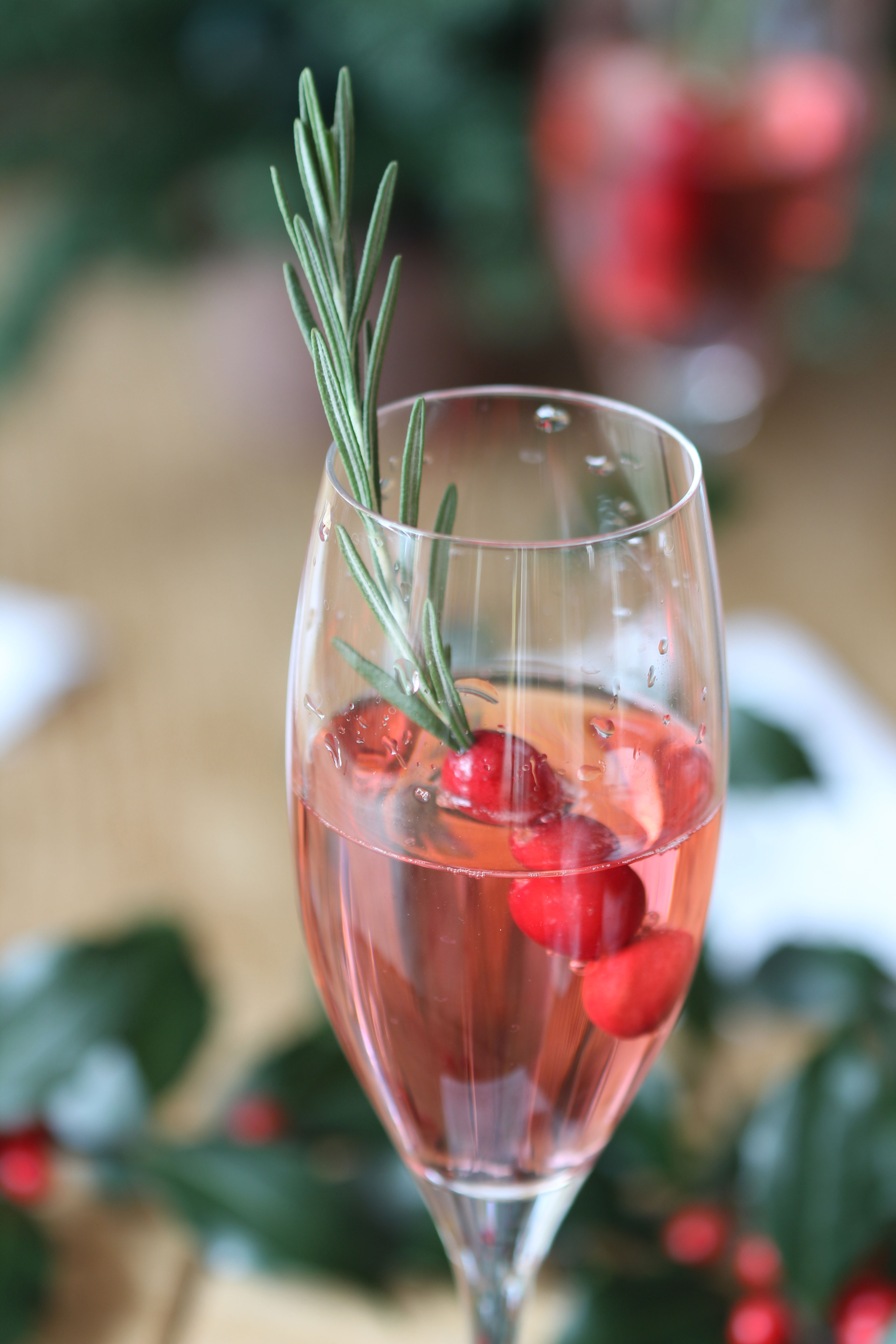 ROSEMARY-INFUSED CRANBERRY SIMPLE SYRUP:
1 cup sugar
1 cup water
1 cup fresh cranberries
2 sprigs fresh rosemary
COCKTAILS:
¾ cup rosemary-infused simple syrup
1 bottle prosecco
6 sprigs fresh rosemary
In a medium saucepan, combine sugar, water, and cranberries, and bring to a boil, stirring constantly. Reduce to a simmer while continuing to stir, until all of the cranberries have popped. Remove the simple syrup from the heat, and add the sprigs of rosemary. Let the rosemary infuse for 5 minutes, remove from the simple syrup and discard.
Once the simple syrup has cooled, strain the cranberry chunks from the simple syrup and refrigerate.
To make the Rosemary Cranberry Garnish: Pierce the cranberries with a toothpick, make sure to go all the way through the berry. Remove the bottom few leaves from the rosemary sprig and put 3 berries at teh bottom. Make enough sprigs for each serving.
To make the cocktails, pour 2 Tablespoons of rosemary-infused simple syrup to the bottom of a champagne glass. Pour prosecco over a spoon into the glass. Add a rosemary sprig to the glass, serve, and enjoy!
Recipe by
Ridgely's Radar
at https://ridgelysradar.com/2017/12/cranberry-rosemary-champagne-cocktail.html